Weston County Manor is a Medicare and Medicaid certified 58-bed, long-term care facility. These 58 beds consist of private and semi-private rooms and a Special Care Unit. At Weston County Manor, we provide a holistic approach to caring for our residents in an environment of warmth and personal interest. Care is provided through an interdisciplinary team of physicians, nurses, nutritionists, restorative and activities staff. This caring team addresses not only the physical needs of our residents but also the social, recreational and spiritual.
Visitation is open, please call ahead at 307-746-2793 prior to the visit. Currently, no one under 12 years of age may visit.
If you would like more information regarding our Long-term Care services, please contact, Melissa Thomas Director at (307) 746-2793.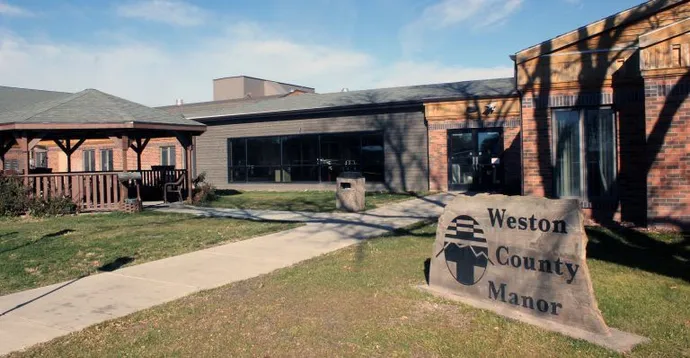 Around the Clock Care
Our exceptional team of RN's, LPN's and Certified Nurse Aides provide around the clock nursing care for our residents.
Meals, created by a Registered Dietitian, are served in our spacious dining room. A variety of recreational programs are offered including music (Karaoke is a favorite), art, current events, story time, baking, gathering over coffee, outings to the Senior Center and fishing trips, to name just a few.
Social Services is actively involved in advocating resident rights and keeping communication open with the residents and their families.
Services Provided
Medical Care
Restorative Care
Physical Therapy
Speech Therapy
Skilled Nursing Care
Social Services
Nutritional Services (Special Diets)
Religious Services
Activities
Beautician and Barber Services
Occupational Therapy