The Future of Health Care in Weston County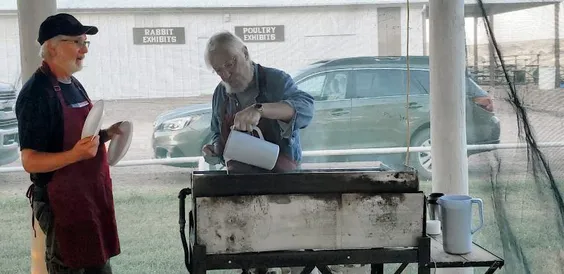 Weston County Health Services Foundation is deeply grateful to all who give their time and money to improve the health status of our community, including the many donors who honor and memorialize loved ones with their donations. We also appreciate the support of our business and corporate benefactors. All donors can feel proud that they are helping to improve their healthcare and that of their families, friends and neighbors.
Our Foundation Members
Mark Sylte- President
Joanna Akers – Secretary
Katy Putnam – Treasurer
Georgenna Materi
Connie James
Todd Roseborough
Why Should you Give?
A gift of health is one of the most enduring gifts you can give. When you give through the Foundation, you join others who know how good it feels to contribute to the health of our community. The finest patient care requires a constant investment in people, buildings, and equipment. Your contributions perform the vital function of helping Weston County Health Services maintain state of art healthcare.
Weston County Health Services Foundation qualifies for tax deductible contributions from individuals, businesses, and others under I.R.S. section 501(c)(3).
Are you interested in having your name or the name of your loved one on the wall of giving at Weston County Health Services or on the wall of giving at Weston County Manor? This is a wonderful way to show your support for continued LOCAL care in Weston County. A donation from $200-$999 is a small plate, a donation of $1000-$4999 is a medium plate and $5000 or above is a large plate.
Monies contributed to the WCHS Foundation are applied to a variety of needs, all directed at continuously improving Weston County Health Services. Contributions will help Weston County Health Services and its patients by providing funds for
* Healthcare Scholarships – to enhance the local availability of well trained healthcare employees.
* Endowment Growth – to help assure a strong future for Weston County Health Services.
* Renovation – to improve existing facilities and to keep them modern.
* Diagnostic and therapeutic equipment – to help assure the best patient outcomes possible.
* New Construction – to meet changing patient needs.
If you would like to help improve the health and wellness of our community or for more information,
please contact:
Piper Allard at 307-746-4491
or mail your contributions to
Weston County Health Services Foundation
P O Box 821
Newcastle, WY 82701