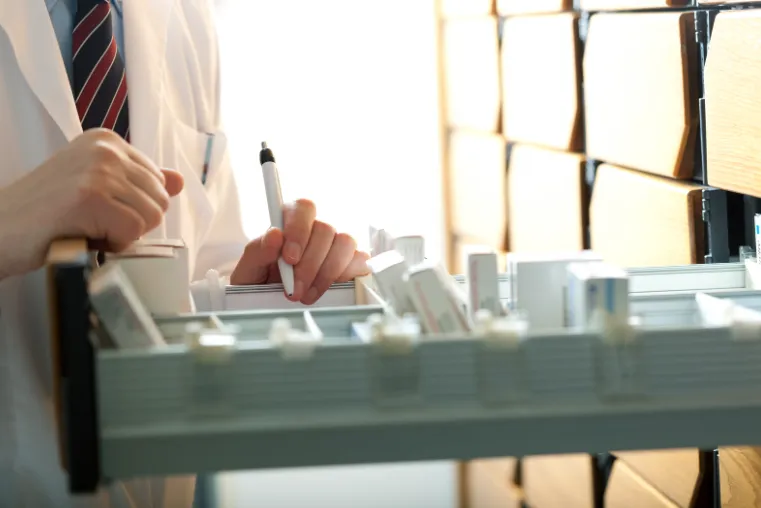 Weston County Health Services is seeking full-time clinical pharmacist to provide medication therapy management services in collaboration with other providers to assure that medication therapy is safe, effective, efficient, and cost-effective. Pharmacy service provided include interdisciplinary patient care, medication reconciliation, medication therapy monitoring, long-term care consultation, medication orders management, patient education, drug information, drug dosing, and education activities. The clinical pharmacist performs both clinical and distributive tasks necessary to ensure care of patients. The pharmacist acts independently within the scope of their license and area of expertise with the help of policies, procedures, and practice guidelines with support from the Pharmacy Manager.
Benefits
Primary Schedule Monday through Friday.
Limited Weekend Coverage
Rotating Holiday Schedule
Clinical position with inpatient/resident coverage
Responsibilities
Serves as clinical pharmacist providing care for our Critical Access Hospital, Inpatient, Outpatient pharmacy services. Assess and review patients medical statues and advises on prescribed medication to optimize patient outcomes.
Provides oversite of pharmacy technicians
Reference for medical, nursing staff, and patients.
Works collaboratively with interdisciplinary team to maximize patient outcomes.
Performs and documents medication reconciliation, comparing prescriber's orders to the patient's active medication list(s).
Reconciles discharge medication orders with inpatient pharmacy profile and admission medication history and performs discharge counseling.
Ensures that patient medication regimes are consistent with all WCHS medication use guidelines and policies and formulary.
Medication Therapy monitoring
Coordination of pharmacy receiving, dispensing and distribution
Prepares and/or checks all non-sterile and sterile compounds.
Qualifications
Doctorate in Pharmacy
Current Wyoming Pharmacy License
Exceptional knowledge of medical terminology and processes.
Has and maintains Basic Life Support (BLS) Certification.
Clinical pharmacy and orders management experience preferred.
Applications can be filled out online or in person at 1124 Washington Blvd.; Newcastle, WY or emailed to [email protected].